FREEDOM REQUIRES YOUR PARTICIPATION
Stand for Health Freedom (SHF) is a 501 (c)(4) nonprofit organization dedicated to informing and activating a grassroots movement to protect our health and our families.
Since SHF's inception in August 2019, through partnerships with local organizations, SHF has empowered over 600,000 individuals to directly contact their elected officials and others in positions of influence with the right message and the right time. Together we have taken over five million actions through our specialized portal to preserve and promote informed consent, parental rights, religious freedom, freedom of speech, and privacy.
HEALTH FREEDOM IS
THE MISSION
Stand for Health Freedom exists to take citizens from aware to activated by empowering them to take a stand individually and as part of a growing and influential voter bloc. We do this through community education and grassroots calls-to-action to promote the expansion of pro-health freedom policies in partnership with like-minded organizations.
 Featured Actions
In December 2019, SHF launched multiple campaigns for New Jersey citizens who were in jeopardy of losing their religious exemption to vaccination. In just one week's time, more than 80,000 emails were sent to New Jersey lawmakers through the SHF advocacy portal, which showed the immense opposition to the measure and ultimately helped stop it from becoming law.
In the spring of 2022, SHF featured a campaign to support a federal bill to defund the World Health Organization. Just shy of 140,000 advocates emailed and called their local congressmen, which was followed by 46 lawmakers signing on to the bill inside of one month.
Our Vote for Health Freedom project vetted hundreds of candidates around the country for their dedication to informed consent and medical freedom, armed voters with information, and resulted in 642 endorsed candidates moving on to the general election in 2022.
SHF currently represents well over a half million Americans and has an estimated reach of one million advocates who stand for informed consent, parental rights, religious freedom, freedom of speech, privacy, and the U.S. Constitution. We have strength in numbers and are being recognized as an important and influential voting bloc. Together, we're ensuring that Americans can efficiently and effectively engage in the political process, making it undeniable to citizens and lawmakers that America stands for health freedom. Join Us 
STRENGTH IN NUMBERS
This is chart Description demo text
Leah Wilson
Executive Director and Co-founder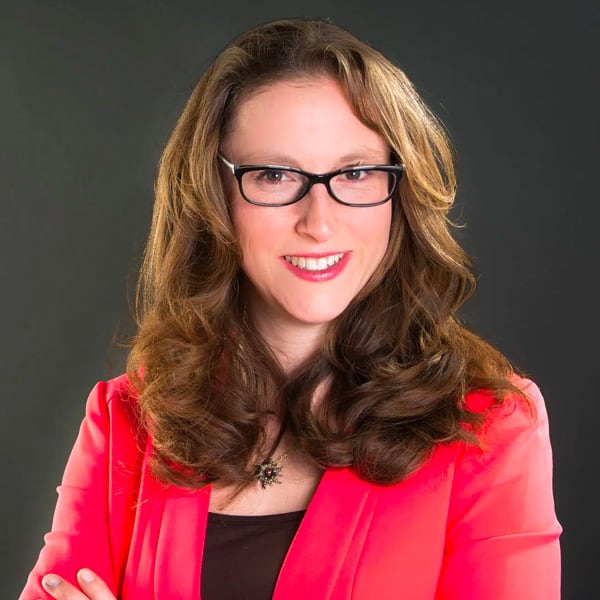 Valerie Borek
Associate Director and Legal Analyst
Mary Katherine LaCroix
Director of Development and Nonprofit Administration
FREQUENTLY ASKED AND CONFIDENTLY ANSWERED
Do digital advocacy letters make a difference?
The email letters you submit through Stand for Health Freedom's advocacy portal absolutely make a difference! Each email your legislator receives is read by that legislator or the legislator's staff, and the staff provides reports directly to the legislator. Although individual letters help influence lawmakers, when large numbers of individuals take action through our platform, we are able to scale our advocacy efforts and amplify your messages even more effectively.
Why do you need my contact information? How will it be used?
Your information enables us to contact your lawmakers; they require your name, email and full address to be able to respond to you directly as well as confirming that you are a constituent and voter in their district. We only use your data to 1) ensure that you are contacting the correct lawmakers and 2) send you updates on these issues. You are able to opt out of these communications at any time.
DO I NEED TO PERSONALIZE MY LETTERS?
No. We have crafted letters with well-vetted message points we believe will be effective in influencing your lawmakers. But it is good practice to let your lawmakers know how you are personally being affected by their policies. Your story provides a human, emotional connection to the issue. We encourage you to customize your communication before you press "submit." The more personal the message, the better.
WON'T IT MEAN MORE IF I JUST SEND MY OWN LETTER?
Even if you write your own letter, submitting a letter through Stand for Health Freedom allows us to stand stronger together. It holds legislators accountable by demonstrating the number of individuals who care about a specific issue. This collective action creates a voting bloc that helps to yield influence.
Can't I simply provide my zip code?
Your full address is required by almost all legislators, and the vast majority of districts are not based on zip codes. Due to gerrymandering, some zip codes are being used in up to five different house or senate districts. Therefore, it's not possible for us to remove the full address requirement.
I submitted my email through the SHF advocacy portal. What's next?
Please look out for campaign updates as well as information on when and how to stand. Make sure that emails from advocates@standforhealthfreedom.com are going to your inbox, not to your junk mail or other folders. We also recommend connecting with a local advocacy group.
Lastly, let your friends and family know about Stand for Health Freedom so we can see the tide turn for the preservation of constitutional rights, human rights, and parental rights. We cannot let industry overshadow our voice in government! Together we must make it undeniable — to lawmakers, the media, and everyday citizens — how many men and women care about health freedom!
I am using the Brave browser, why am I unable to take action?
Brave shield settings may be blocking a part of the page you want to access. Just turn off your shield settings for that page.
If you are looking to contact Stand for Health Freedom to speak at your next event, please go to our media kit page, here. If you have further qustions and need to get ahold of us, please email us at advocates@standforhealthfreedom.com.